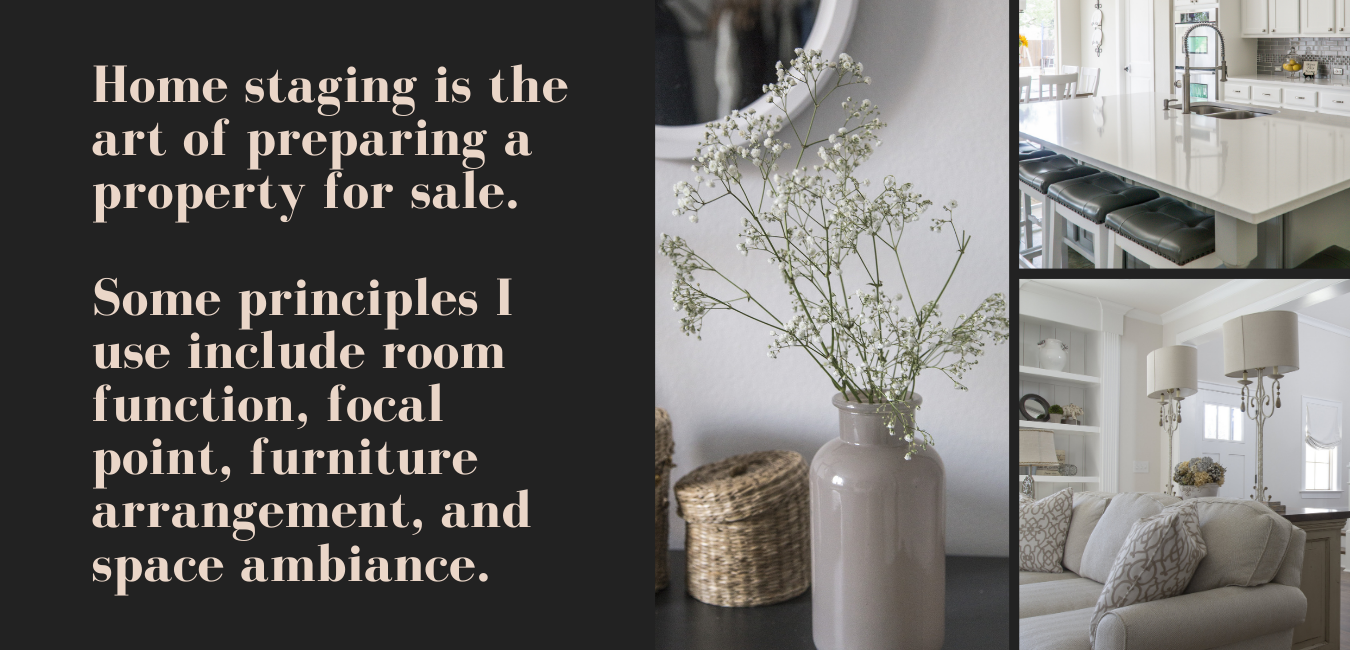 What is Photo Prep? Staging?
Photo Prep is the term we use at Jeanet Vega Studio. This means the property needs to be staged and ready before the photos are taken to enter the real estate market and uploading to MLS.
Staging is enhancing your listing with what buyers are looking for. The main goal of staging is to make the property attractive to potential buyers, so the property spends less time in the market.
Now let me tell you what staging is not. Staging is not decorating. Staging and decorating share some similarities such as creating vignettes, lighting placement, scale, etc., but there is one big difference between them. Decorating reflects a homeowner's personal taste whereas staging needs to appeal to a pool of buyers.
Another thing that makes home staging different from interior design or a decorating service is that staging will add value to your listing. And that is the main reason for preparing a listing!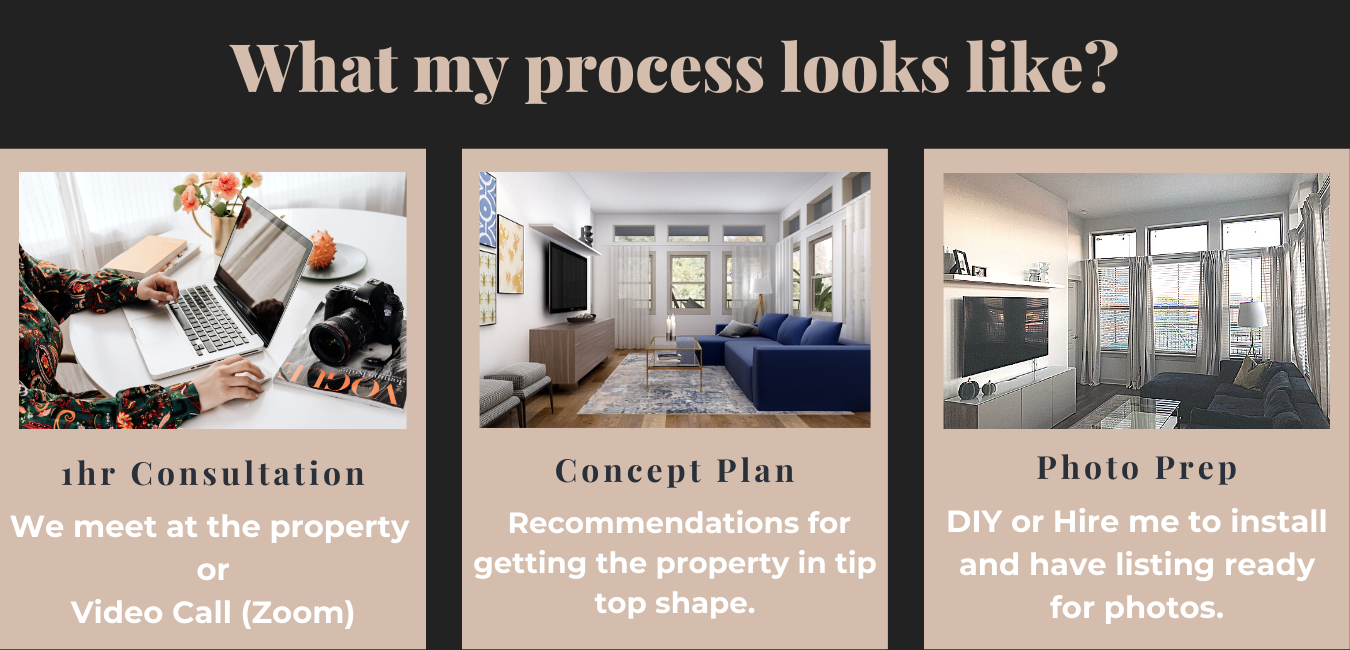 Numero uno.  1hr Consultation
I can also meet with you via video call (like Zoom) instead of in person.  It starts with a complete walk-through on video from the front curb to the back fence.
Numero dos.  After the consultation
You will receive a list of recommendations for getting the property in tip top shape. Follow our recommendations for the best result.
I can also provide a list of trades to get the job done. If you are going the DIY route, don't worry I will follow up to help you stay on track.
Numero tres.  Time to shop and stage it!
I will provide a Shopping List with links so you can purchase what you can when you can. (links may be affiliate links so I may earn a small commission if you make a purchase)
If you are DIY, I will send you specific instructions for item placement and how to keep the home looking 100% for tours. 
You also have the option to hire me to stage it for you.
Numero 4.  Your home is ready for the photoshoot!
Gorgeous photos are a must in order to captivate the buyer's attention. 
I also provide Real Estate Photography service.
Real Estate Photography and Extras
Capturing the essence of a property to maximize Real Estate Agents marketing efforts.  Your listing needs Real Estate Photography to stand out.

​​​​​​​
Check out the Photography Services

here

,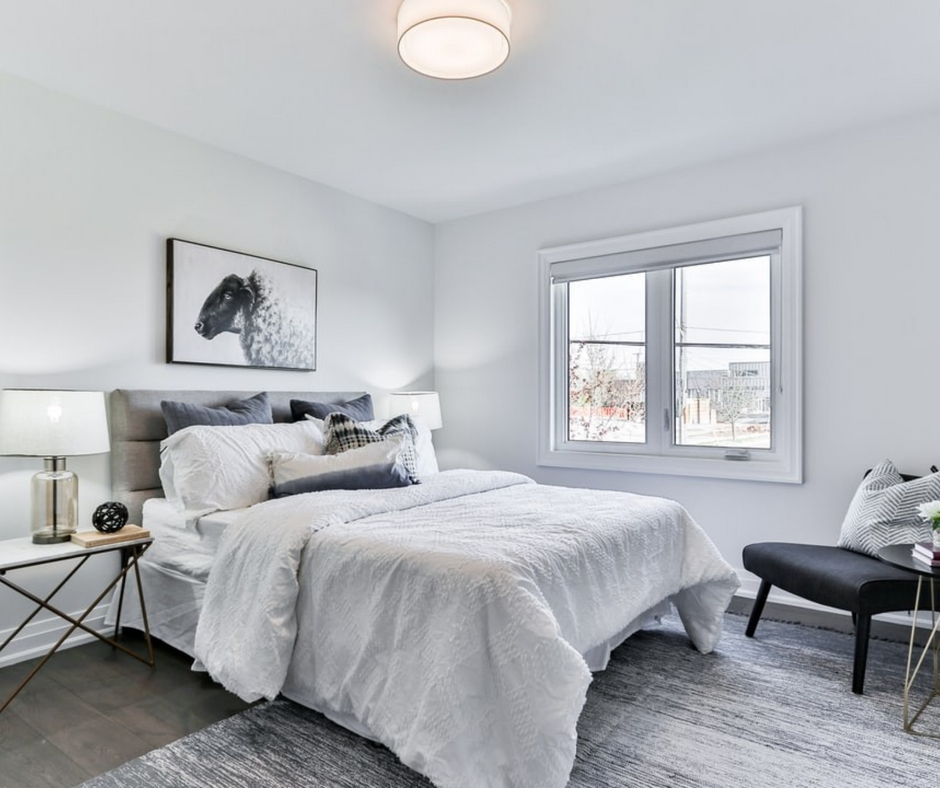 Numero cinco.  Ready to Sell!
We send you all the good vibes for a smooth and successful selling.  Cheers!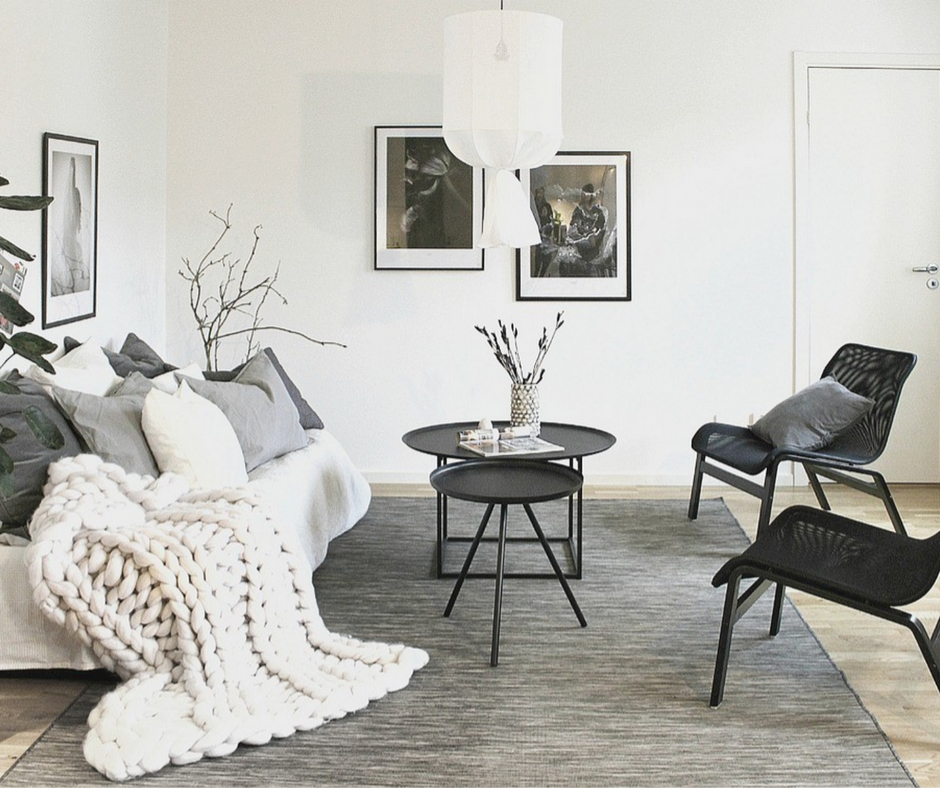 To request more information email at info@jeanetvega.com